Welcome to the Bugg's WebMania Banner Collection Page 3
Please be patient while the banner pages load! Rather than forcing you to have to click on every individual banner, I have showcased them all on the collection pages, they will take time to load! Feel free to use any of these blank banners for your personal use.

Special Notes: All the banners on this page are 460 pixels by 60 pixels, unless otherwise stated. I have created banners for both dark and white backgrounds, and will be adding banners with transparent backgrounds for use on any page color. Creating all these images takes alot of time, so as time permits I will be making matching button collections for the banners you find here. Be sure to save any banners you choose to your own space. Please see the tools section of this site for links to image alteration sites.
*The banners on this page are 468 X 68 pixels

Note: All images on this site are original creations. They are offered for personal use only, and may not be used in other graphics/images collections. If you use any images from this site, a link back to Bugg's WebMania would be appreciated.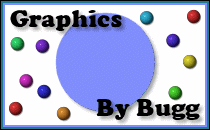 Page 1&nbsp&nbsp Page 2&nbsp&nbsp Page 4

Copyright© 2000 Bugg's WebMania © All Rights Reserved.